It's certainly been a
LONG time coming
– we've had a very busy month here and I'm not sure why that surprises me, but there's something about April the last few years that just keeps me hopping like it was December. A lot of it could be Royal Wedding
Party #1
and
Party #2…
While trying to keep up with everything else and listening in as my kids practically educate themselves some days, I've finally finished the redecorating of my guest bathroom.
Remember what I started with:
The burnt orange and yuck green paint
The crumbling walls
The peeling paint
The horrible light fixture and giant mirror
It took weeks of working just a little at a time
(scraping the paint took the MOST time. I wonder how some of it even stayed on for the last six years we've lived here…)
I repaired the walls, purchased a good Kilz primer to cover the awful orange and bond the new latex to any oil based paint underneath, new paint for the walls (I ended up with one of the very same paints I used in my living room faux finish and it only took me about an hour to pick it out.) I had trim paint on hand – all the trim in the house will eventually be this color. I picked a new lovely brown metallic (by Martha Stewart at Home Depot) for the vanity – I'll also be using it in my master bathroom, a new mirror and light fixture from China-Mart, new towel bar, towel ring and TP holder from Home Goods, and for the rest I shopped for in my own home.
Here's the result:
It's hard to tell with my camera – but that's a very, very pale yellow spelling our sir name over the dark brown.
I get all of my monogramming done at
Shop 24
– an excellent Etsy shop with superb service and quality.
Better, eh? I was going for a five star luxury hotel look – I think I arrived more at the Hampton Inn, but it's an improvement nonetheless.
The dining room is done too, but not quite as exciting or awe inspiring.
Yes – it's a little bigger… just kidding – the leaf is out of the table. But I do think it opens up the space a little to be rid of the drapes. Plus the added benefit of having the blinds now. It's MUCH cooler in the afternoons when the sun comes blazing in the west side.
It's difficult to see changes, but I repaired the corners where the walls were cracked and shifted, removed the drapes and installed blinds and new valences (tutorial later.)
Next on the list…
the Master Bath
.
You can see where I did some of my "shopping" for the "new" bathroom above…
All paints used in the bath re-decorate are Behr Premium Plus from the Home Depot
Bathroom Walls – Biloxi

Vanity – Martha Stewart Living Precious Metals Eagle Brown

Trim – Swiss Coffee
Dining room wall paint is Glidden (from
Lowes
) color is Apple-A-Day
I'm linking to: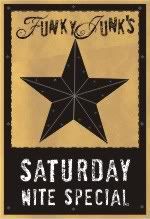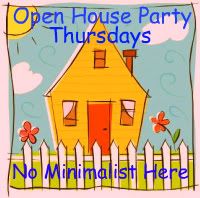 TONS of fabulous inspiration at these link parties… go check them out!